Genuine Mosclean IS1 UV LED Mosquito & Insect Trap Catches and Kills Mosquitoes (Zika Targeted),Biting Insects and other Flying Pests
Price

RM249.00

Product SKU
MC-IS1
Brand
Mosclean
Size (L x W x H)
20 mm x 20 mm x 232 mm
Availability
In Stock
Shipping Fee
Colour
Quantity
Description
Highlight
KOREA ECO-Friendly product producing UV-C that is NO harm to people & animals and NO mercury used.
Experiment proven 13 times more effective to catch Aedes Mosquitoes by Dr Phil Koehler.
High tech control UV LED wavelength at 365nm that is favourite by mosquitoes.
Optimised LED light wavelength with wider coverage up to 20,000 sqft and life span 20,000 hours.
Plug and play. NO gases, mercury bulb or refill required.
Capture mosquitoes, insects and flies.
Mode of action: Dehydration. Product weight: 359G.
Quiet operation of fan (below 28.3dBA Typical) without spark noise.
Installation: Hanging Hole / Stand Top.
Low power consumption : 4.0W (Max).
Total consumption 24hrs a day for 1 month : 2.88kWh x RM0.218 = RM0.628 per month.
Size: Diameter 200(∅)mm x Height 232 (H) mm
Highlights
KOREA ECO-Friendly product producing UV-C that is NO harm to people & animals and NO mercury used.
Experiment proven 13 times more effective to catch Aedes Mosquitoes by Dr Phil Koehler.
High tech control UV LED wavelength at 365nm that is favourite by mosquitoes.
Optimised LED light wavelength with wider coverage up to 20,000 sqft and life span 20,000 hours.
Plug and play. NO gases, mercury bulb or refill required.
Capture mosquitoes, insects and flies.
Mode of action: Dehydration. Product weight: 359G.
Quiet operation of fan (below 28.3dBA Typical) without spark noise.
Installation: Hanging Hole / Stand Top.
Low power consumption : 4.0W (Max).
Total consumption 24hrs a day for 1 month : 2.88kWh x RM0.218 = RM0.628 per month.
Size: Diameter 200(∅)mm x Height 232 (H) mm
Product Description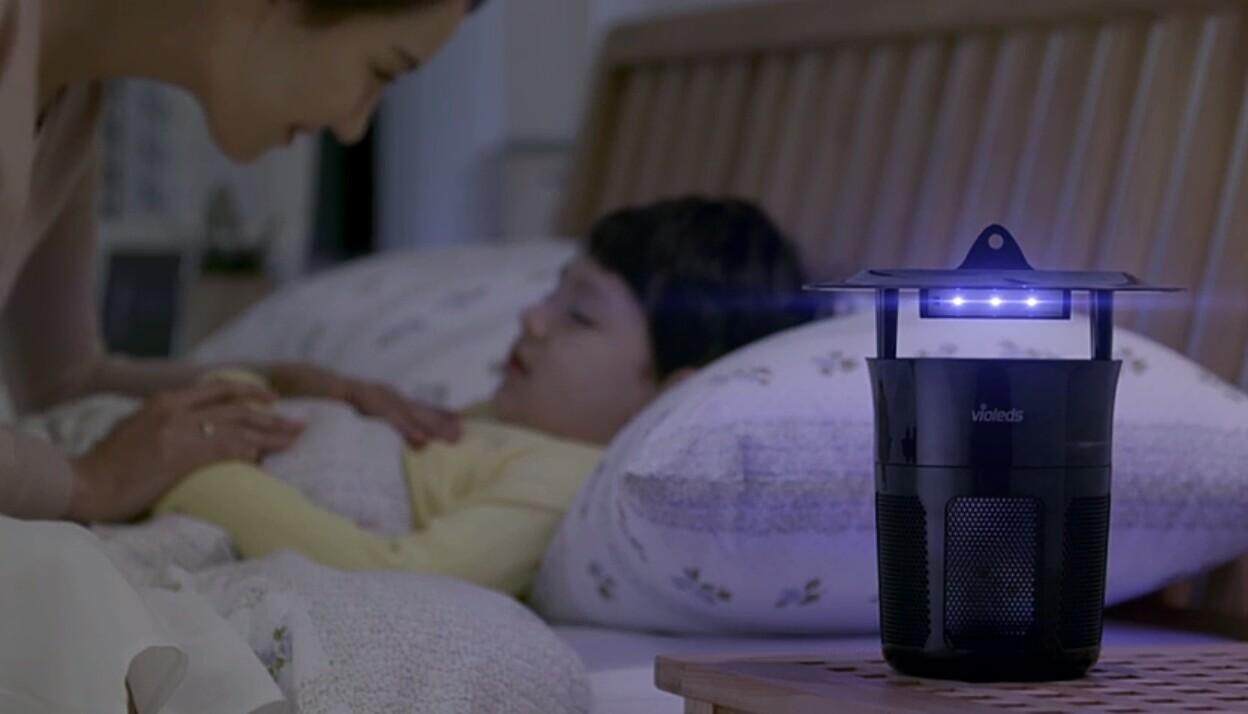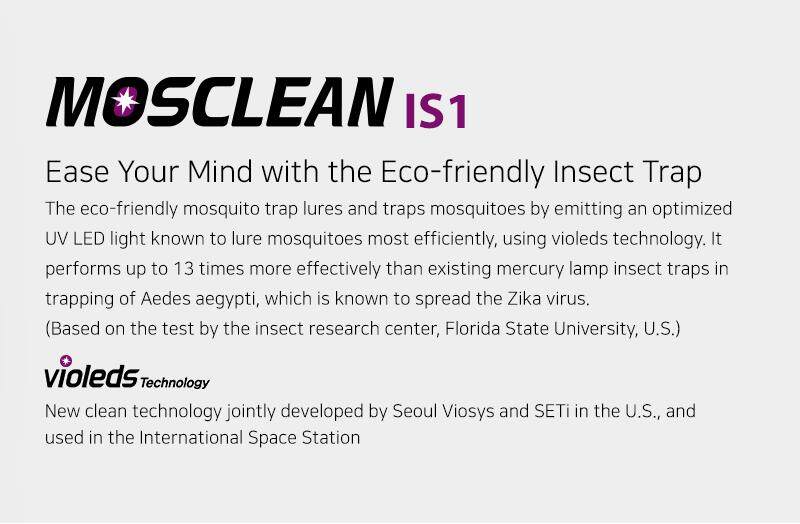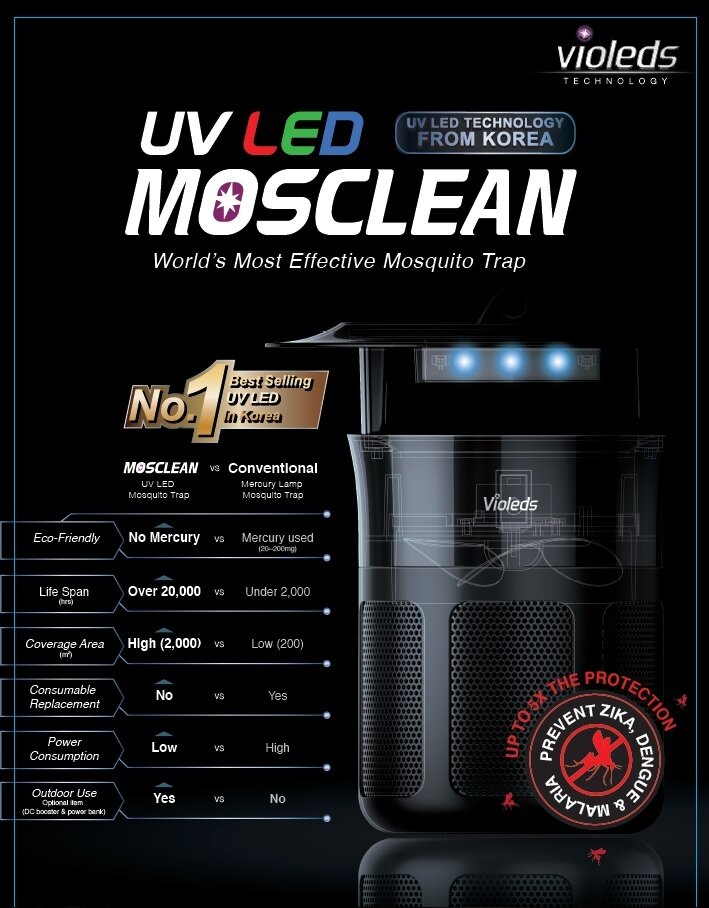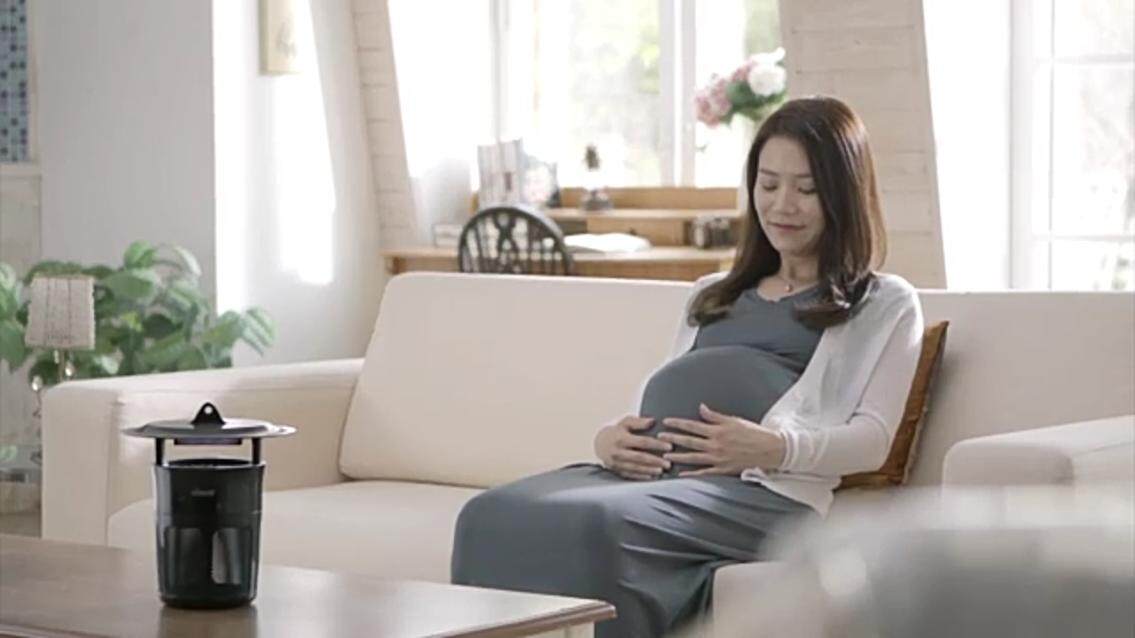 MOSCLEAN IS1
Insect trap standard for indoor and semi-outdoor.designed to be Eco friendly without using any mercury lamps or chemical substance, it guarantee suitable for infants , pregnet women and the elderly.
Portable and light weight enable to swop easily, restaurant, office , home even outdoor.
UV wavelengths can be used to attract and remove airborne pests such as mosquitoes and flies.
SETi' violeds technology has a solution to optimize the attraction of flying insects by controlling UV wavelength, intensity and radiation type.
We supply customized module or UV lamp effectively optimized to customer's insect catch products or applications.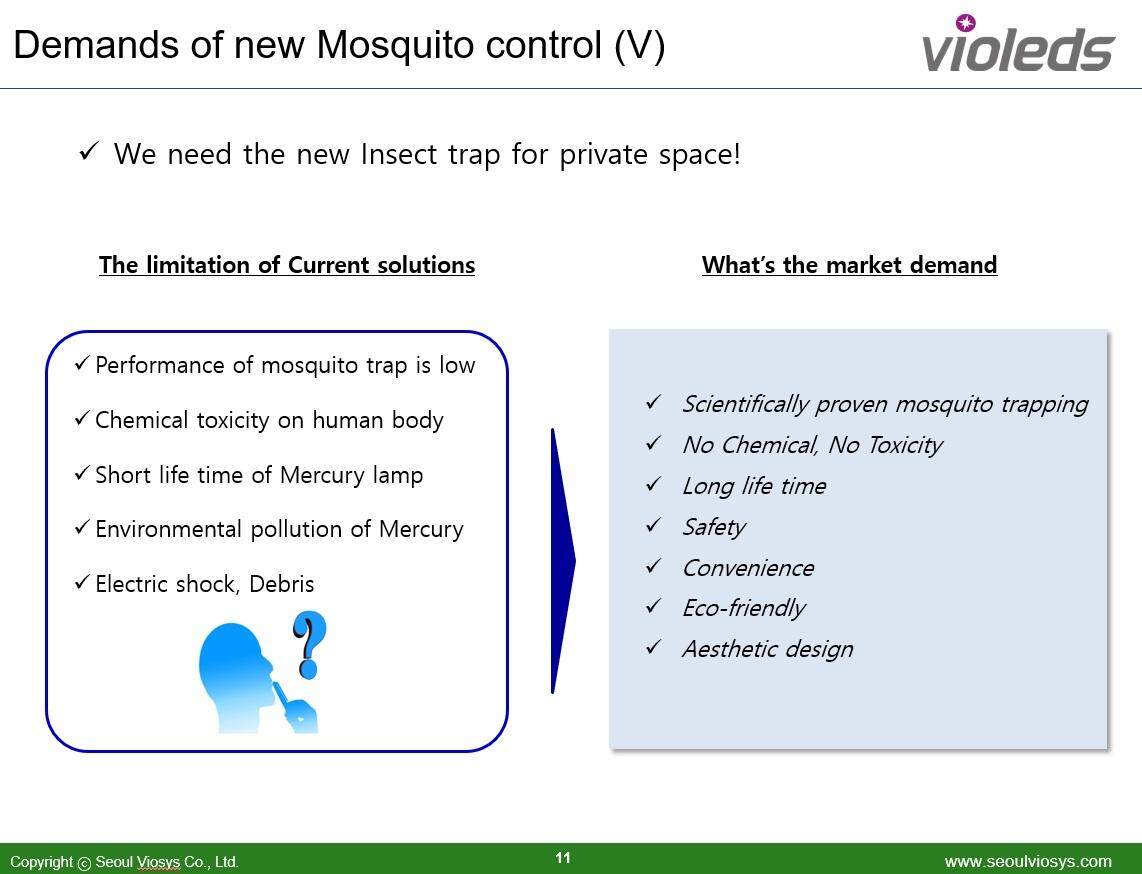 Ultraviolet (UV) is an electromagnetic radiation with a wavelength from 10nm to 400nm, shorter than that of visible lightbut longer than X-rays.
UVC - shortwave UV, which includes germicidal ultraviolet at 253.7nm wavelength - is used for air, surface and water disinfection.According to Scientist ,it does not cause skin cancer or cataracts.
The longer wavelengths UV described below are NOT produced by germicidal UV lamps. They are part of the complete UV spectrum produced by the sun or some specialty lamps.
UV-B - A small, but dangerous part of sunlight. Most solar UV-B is absorbed by the ozone layer. Prolonged exposure causes sun burn and could result in unhealthy effects on the skin and eyes.
UV-A - Long wave UV causes tanning and premature skin aging.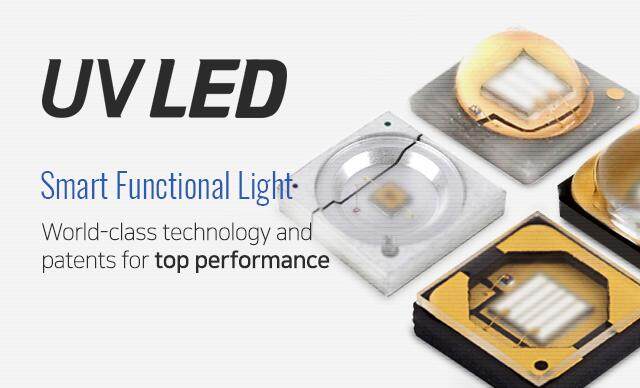 by using UV LED, MOSCLEAN optimized the light wave length and giving coverage up to 1000 ft. (21000mq).
Mosclean Mosquito Traps come in easy 3 steps.
ATTRACT , TRAPPED , DEHYDRATION.
Deydration method saving the cost of changing the replate and more safe , NON mecury device. It only require dispose accordingly.
Mosclean have a long lifespan of 20,000 hours, it can be used 4 times longer than typical mercury lamps 5,000 hours.
It come with low power design of 4W , electrical saving.
Total consumption 24hrs a day for 1 month : 2.88kWh x RM0.218 = RM0.628 per month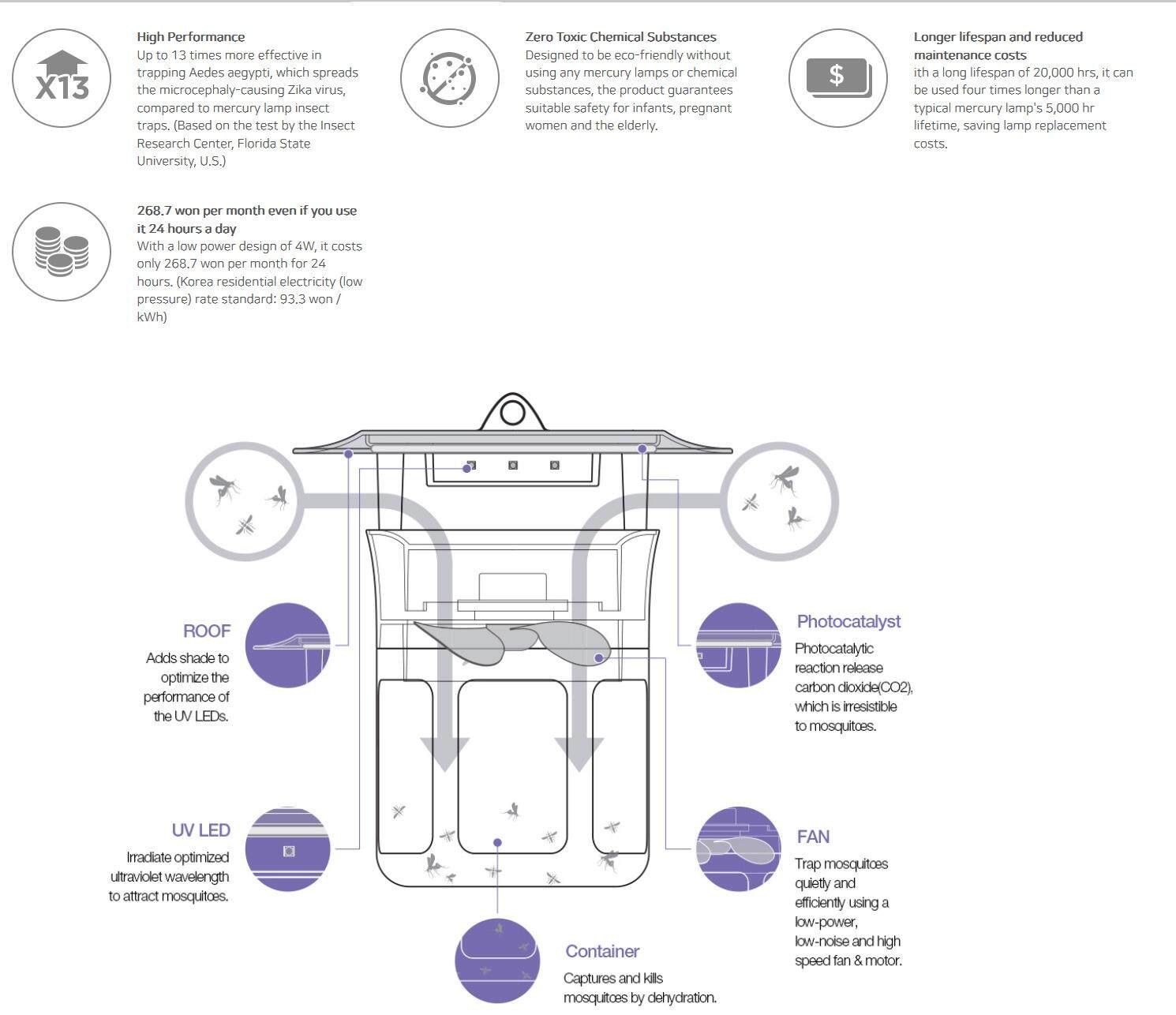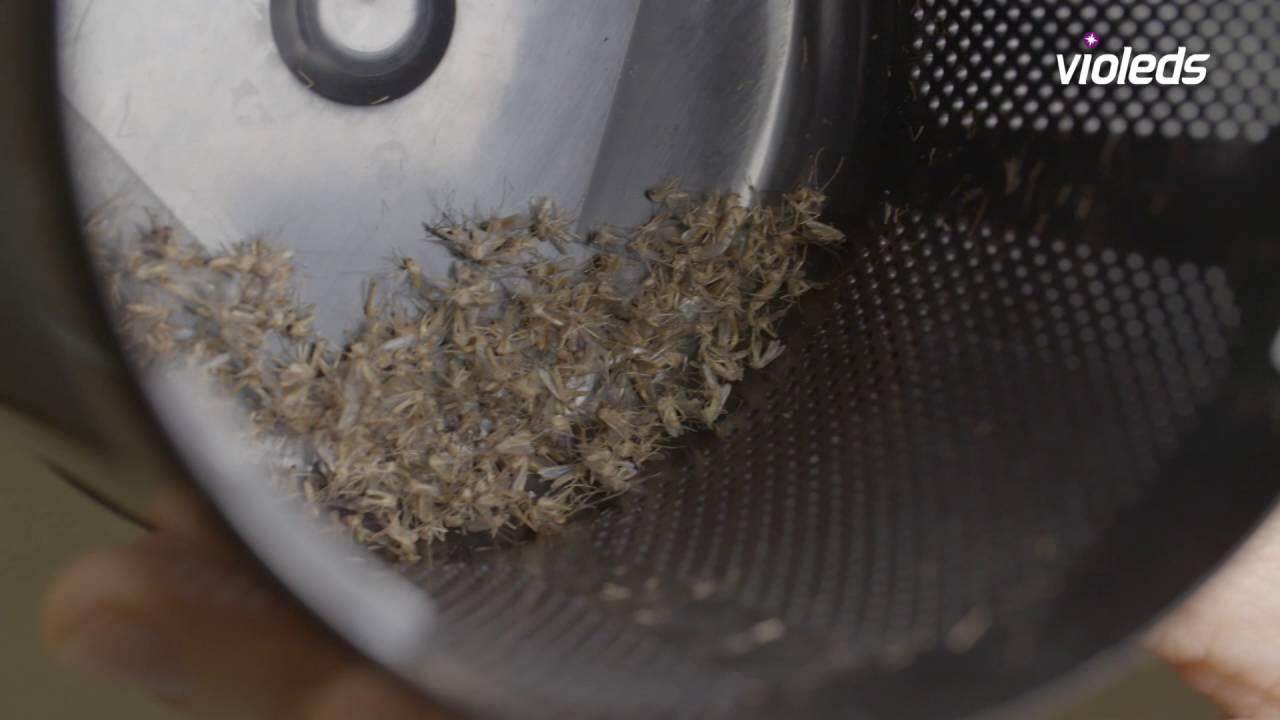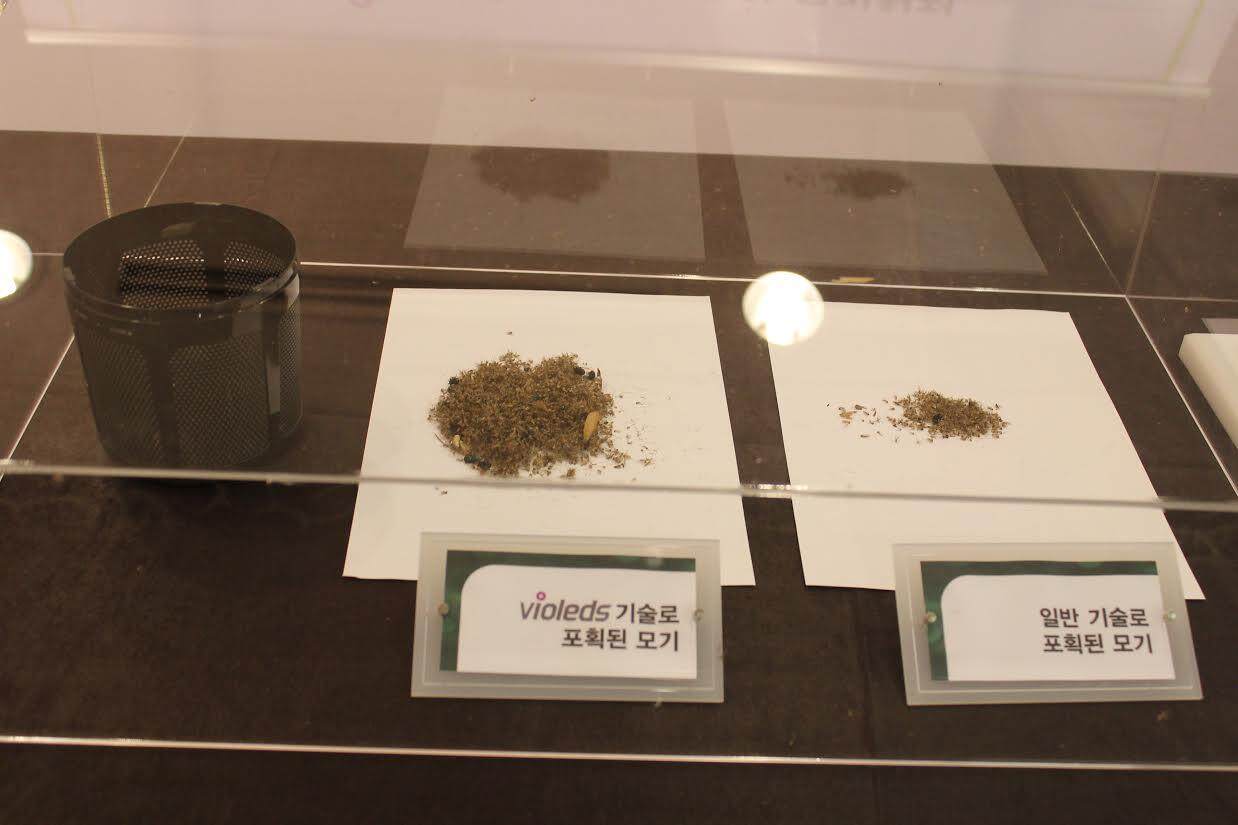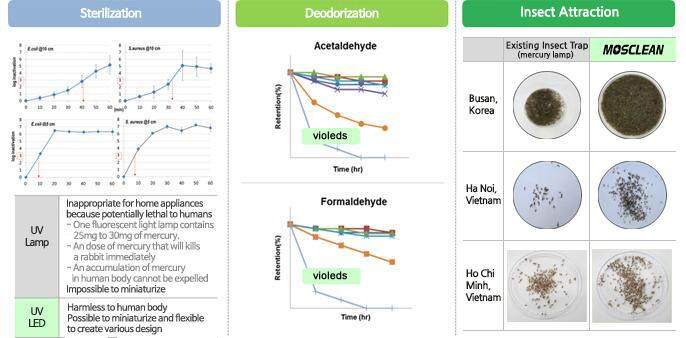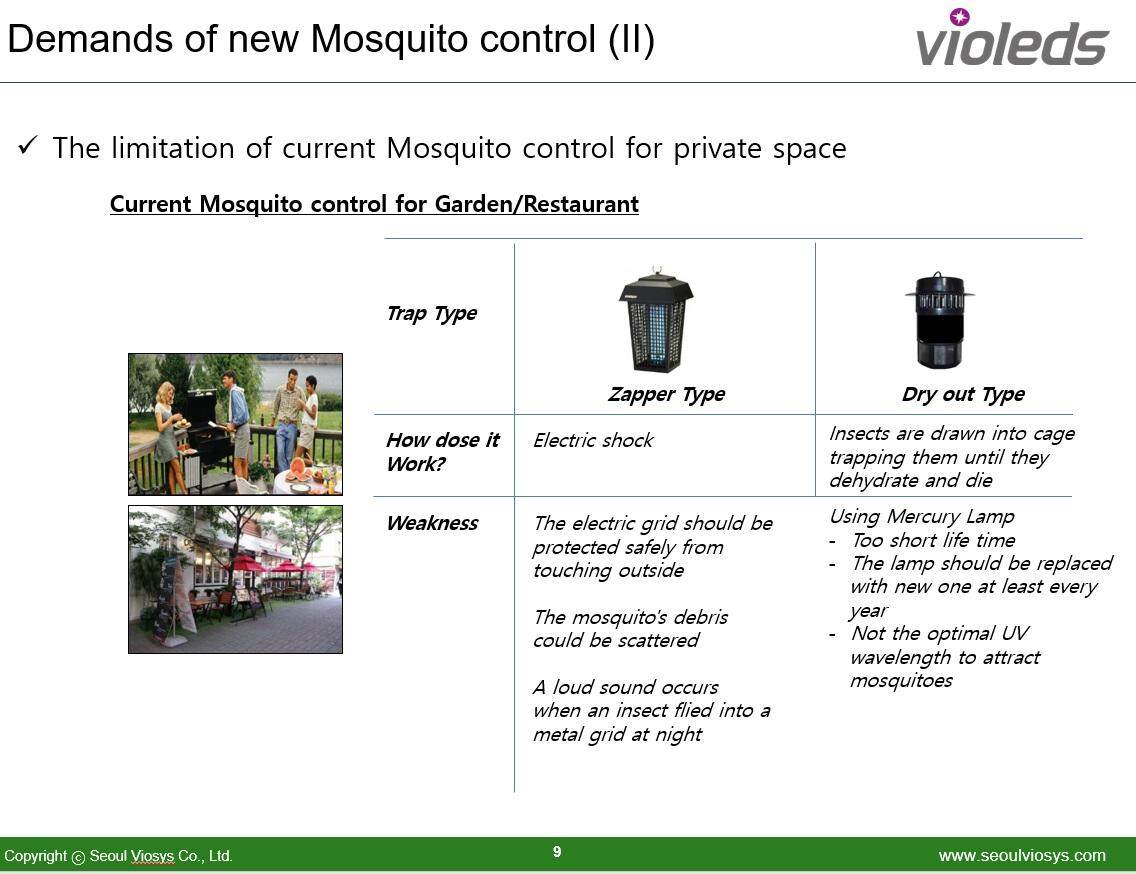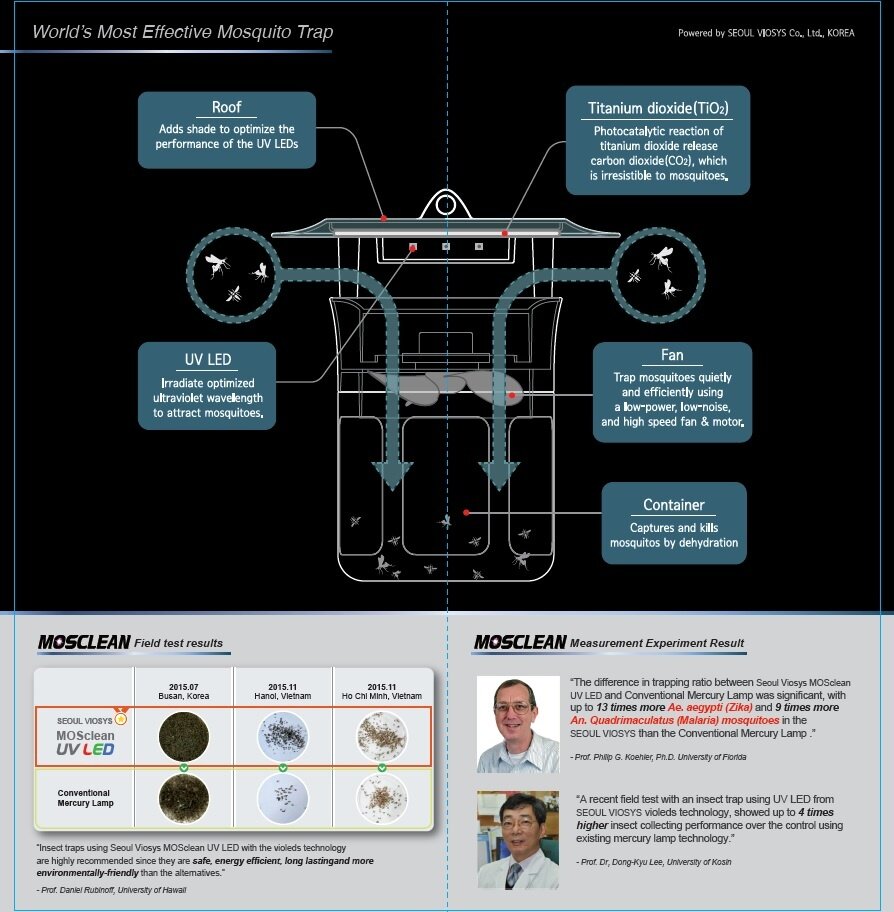 Specification
Product Name: MOSCLEAN IS1
Mode of action: Dehydration
Size: 200(∅) mm x 232 (H) mm
Color: Black, White
Weight: 359g
Attractant source: Optimized LEDs+ CO2
Noise: 28.3dBA (Typical)
Power consumption: 4W (Max)
Power: DC 12V adaptor, 100 – 240V
Installation: Hanging hole / Stand top
What's in the box
1 x

Genuine Mosclean IS1 UV LED Mosquito & Insect Trap Catches and Kills Mosquitoes (Zika Targeted),Biting Insects and other Flying Pests

1 x Power Adapter
Warranty
1 Year Local Manufacturer Warranty​
​
Reviews (0)
view all
back
What's in the box
1 x

Genuine Mosclean IS1 UV LED Mosquito & Insect Trap Catches and Kills Mosquitoes (Zika Targeted),Biting Insects and other Flying Pests

1 x Power Adapter